Generate battle cards from scratch and tailor them to your sales teams needs
Battle cards are becoming one of the most popular resources and increasingly more important tools available for sales teams to compete. These sales tools can drastically increase win rates when created right, but how do you make that happen? Unfortunately, most battle cards don't have the most relevant information and consequently go unused.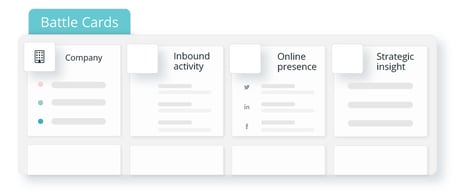 In this 9-minute video, we'll go over the best practices for creating competitive battle cards and the key elements your sales teams need to win.