Are you maximizing your competitive edge by implementing sales feedback?
So you've launched battlecards and your salespeople are using them. What's happening with all the feedback? Although it might sound obvious, the competitive landscape is always changing, which means you need to keep a pulse on the industry to remain competitive. Updating battlecards is critical to continued competitive success.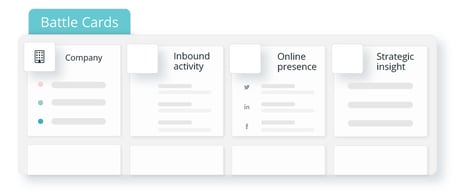 In this 10-minute video, we'll go over how to activity update your battlecards and the benefits fo using the adoption best practices to increase win-rates.